Dockside Cannabis
Website Design and Custom WordPress Theme Development
Dockside Cannabis is Washington's longest running medically-endorsed cannabis retailer. They asked me to redesign and modernize their website — with a main goal of driving customers to pre-order products online. Dockside has four locations in Seattle, from North to South, and the customer demographics vary from location to location. So the new website had to appeal to a broad audience, be easy to navigate, and be engaging and informative. This was such a fun project and I took advantage of the Dockside brand's exuberant color palette, along with custom photography, to bring the designs to life.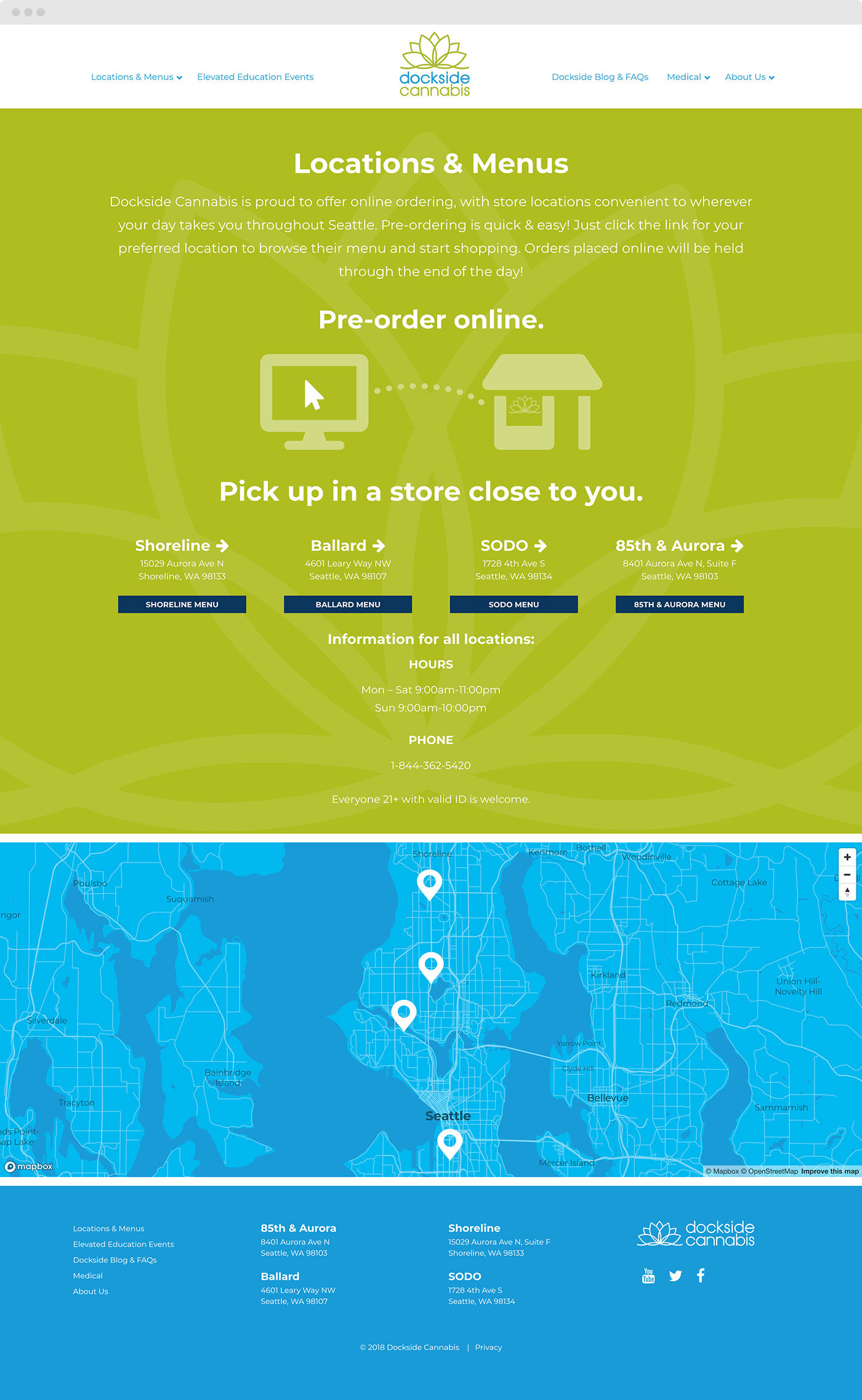 Another goal of the new website was to improve the individual store pages with direct links to their online inventory for pre-orders, updated custom photography, custom MapBox maps and links to Virtual Tours.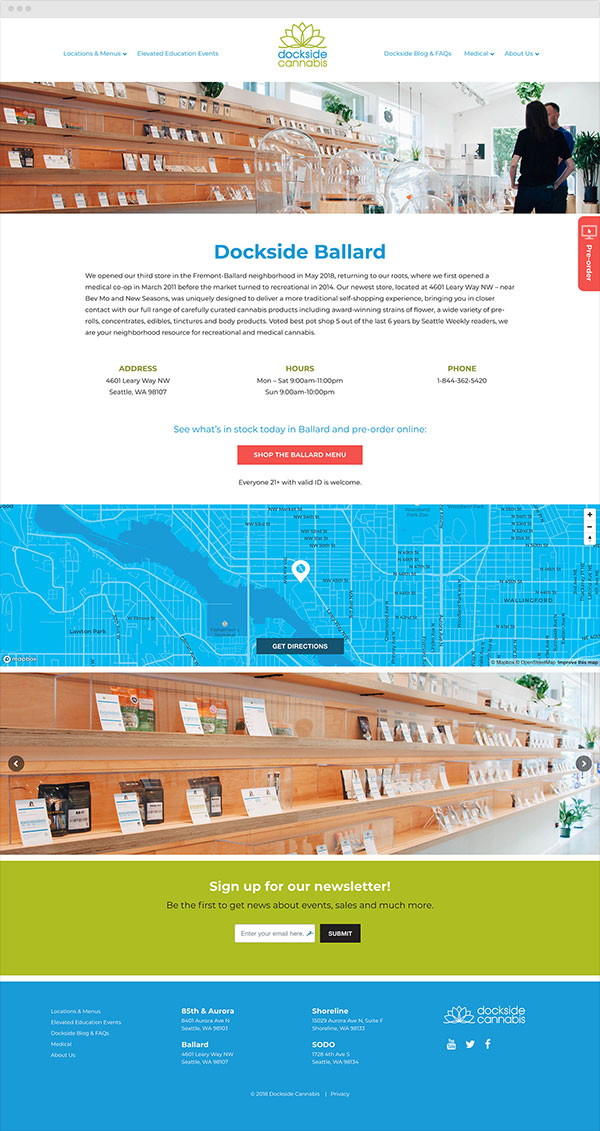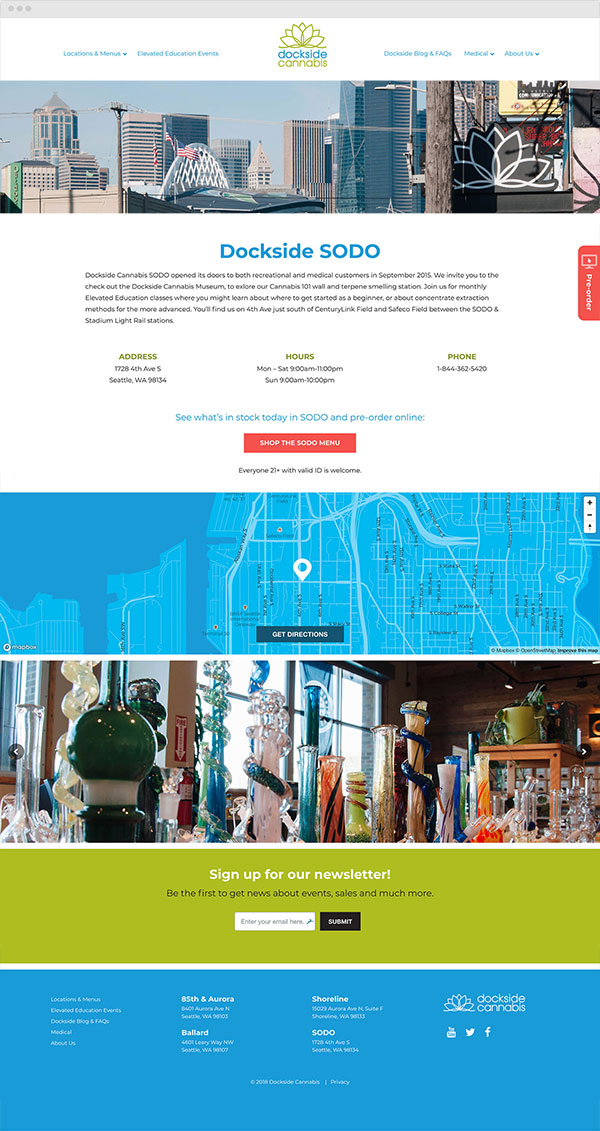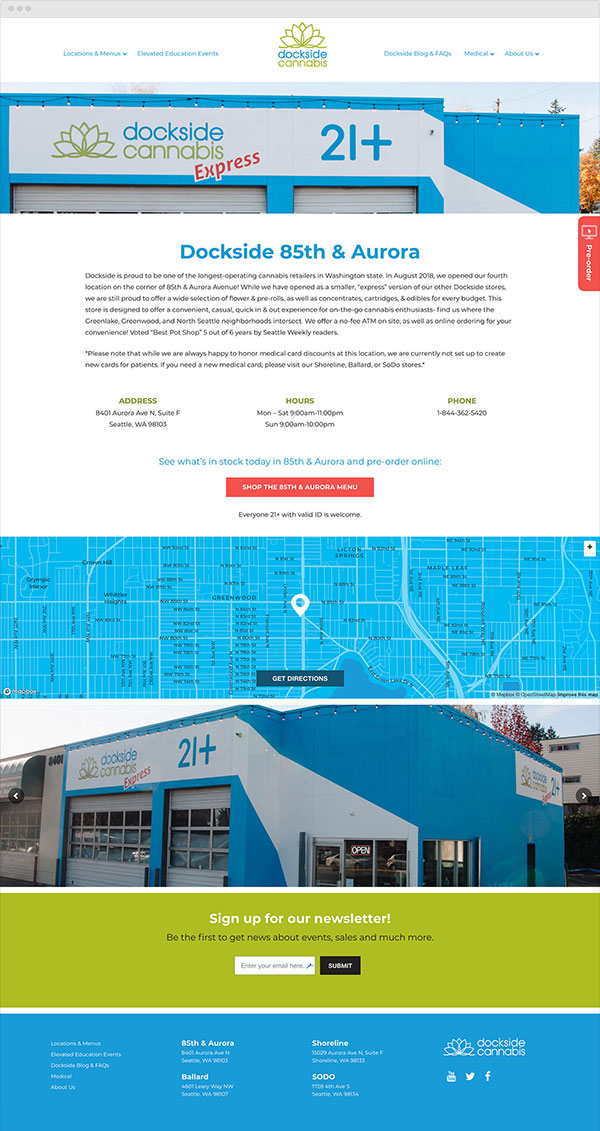 The new website also features improved, responsive "Fresh Sheets" so that users can browse the latest specials on their mobile devices.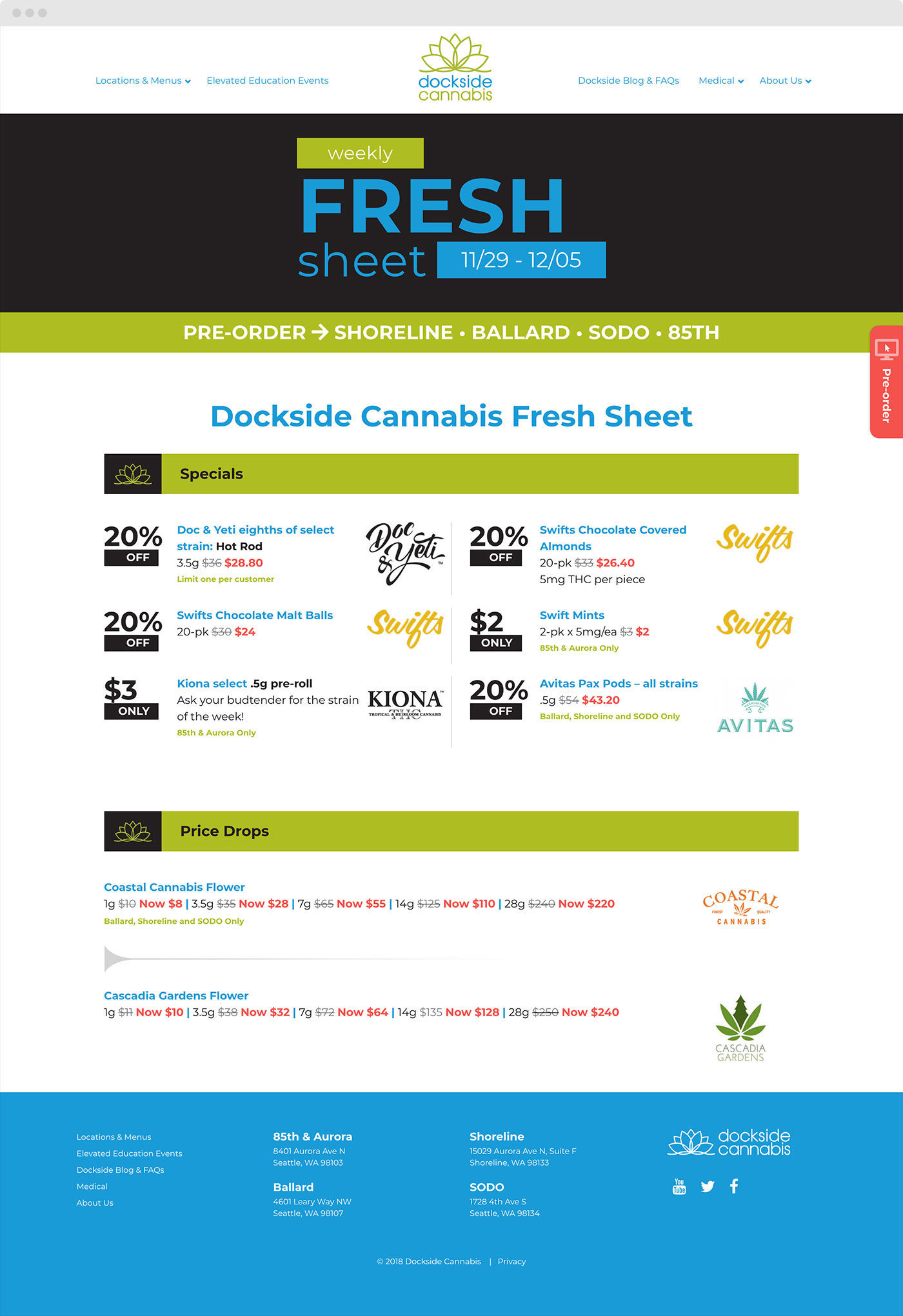 Project Credits:
Website Design and WordPress Theme Development: Craig Labenz