Kiel Mortgage
Website Design and Custom WordPress Theme Development, SEM Campaign Landing Pages and Banner Ads
Kiel Mortgage is based in Seattle — with a presence up and down the West coast. They asked me to redesign and modernize their website. Kiel's brand of customer service is very personal and they treat their clients like family members. So we focused on making the new website warm and friendly; and also to be a vehicle for Kiel's education-based marketing initiatives including a "Learning Center" where potential clients can go to educate themselves about the home-buying process by registering for classes, watching an extensive video library or taking advantage of online mortgage calculators. I also took advantage of Kiel's bold blue and orange brand colors to give the designs some visual pop.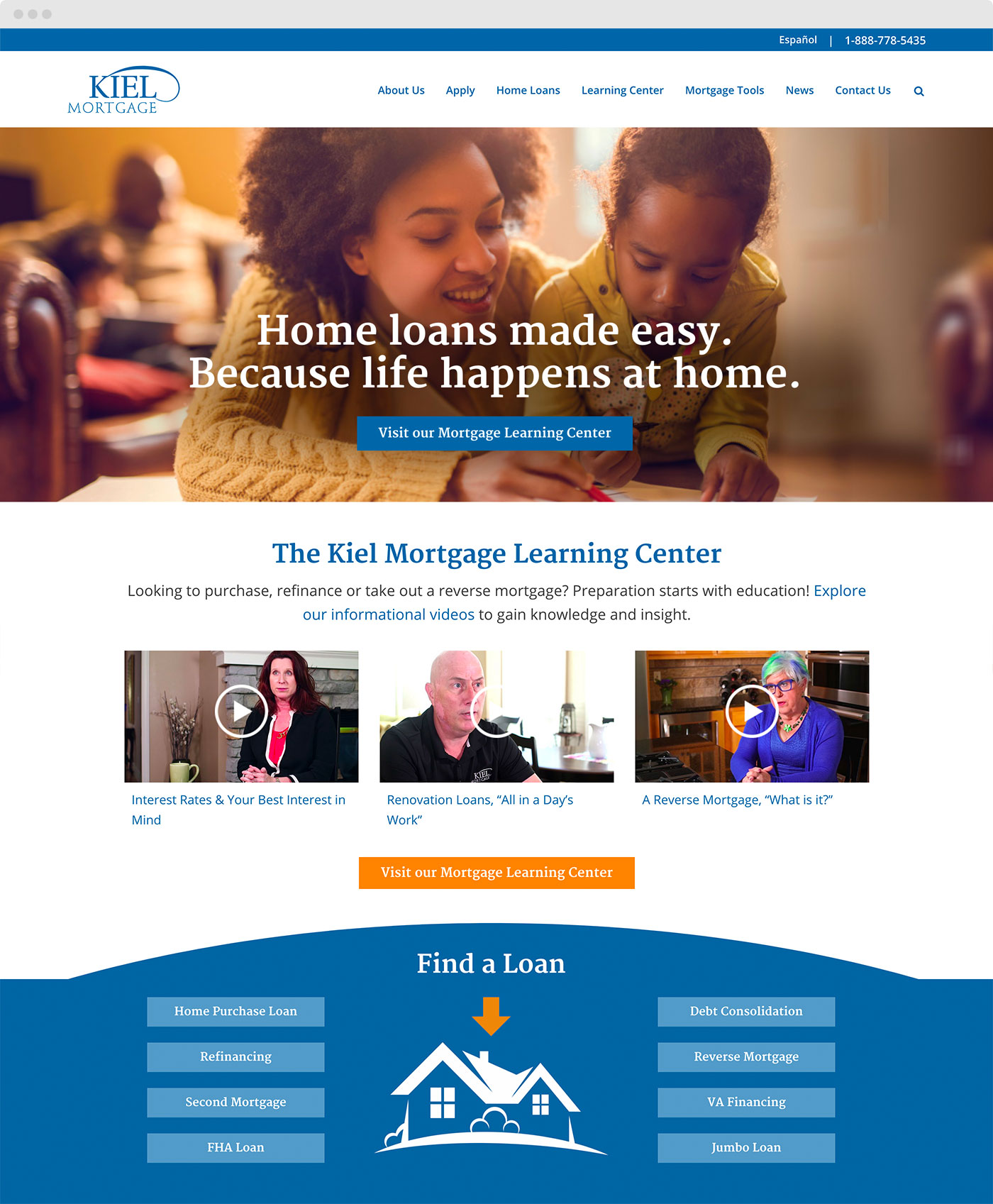 The website is built in WordPress with a custom theme. Website forms feed into Kiel's CRM system so that leads can be followed up immediately.
After the website launched, I designed and developed a series of targeted banner ads and landing pages to enhance Kiel's online marketing efforts. To get better results, we did two versions of each and Kiel's SEM agency, Point It did A/B testing to determine which messaging and layouts were getting the best response.