Washington Roundtable
Custom WordPress Theme Development, and Campaign Landing Page Design and Development
Washington Roundtable is a 501(c)(6) membership not-for-profit and public policy organization committed to making Washington State a better place to work, live and do business. I collaborated on these projects with Golden Lasso, their long-time agency. I developed the WordPress website to implement the designs of Roshan Gurusinghe. The page layouts are complex and required custom implementation of WordPress custom fields to enable the clients to add content and keep the design intact.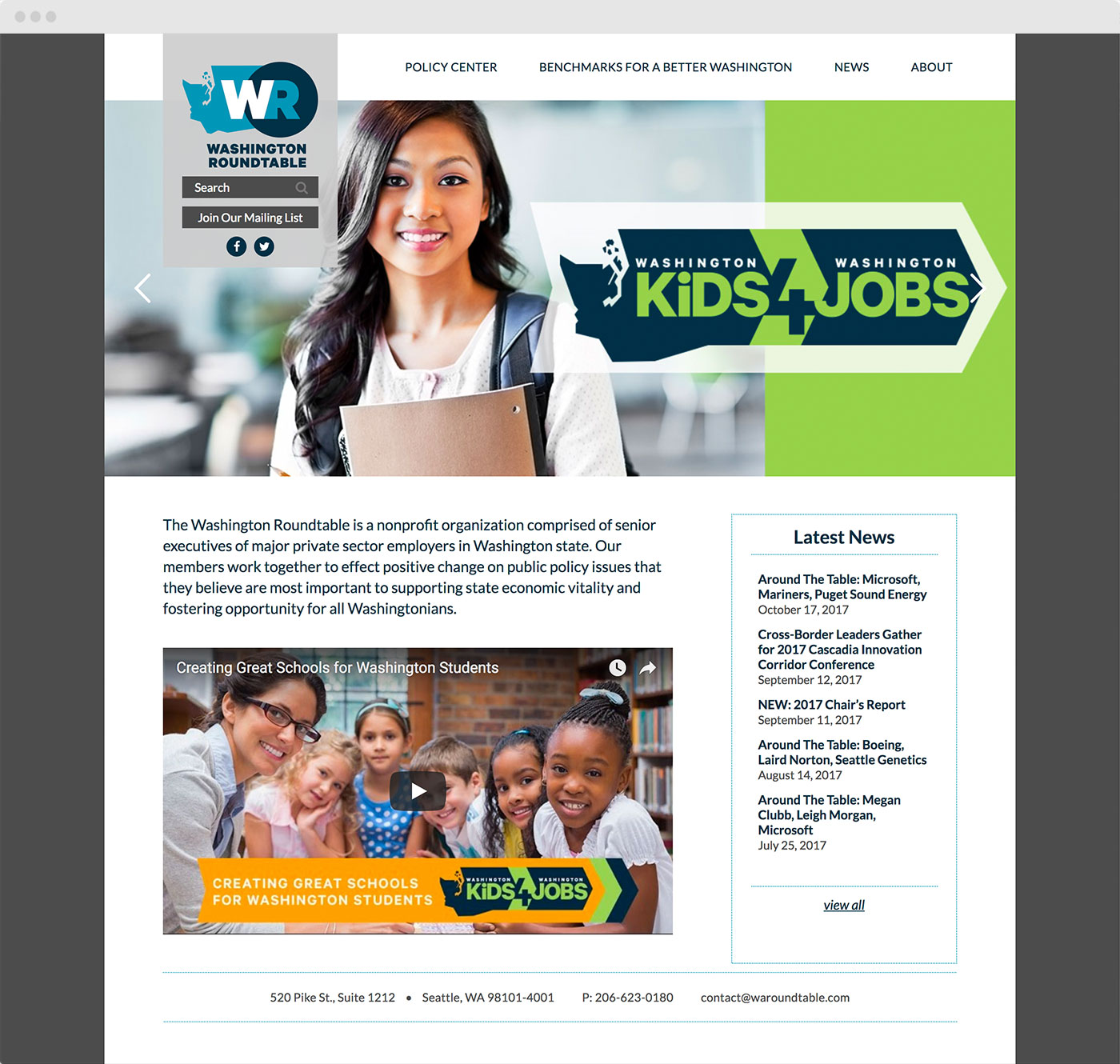 Washington Kids 4 Washington Jobs
I design and developed the landing page below as a followup project. It's the online component of a marketing campaign with a goal of better educating the youth of Washington State to be prepared to fill the jobs in our growing economy. The layouts became even more complex here. The WordPress content management enables the clients to create different row types with stats or links to PDFs or videos, and the ability to customize the colors as needed.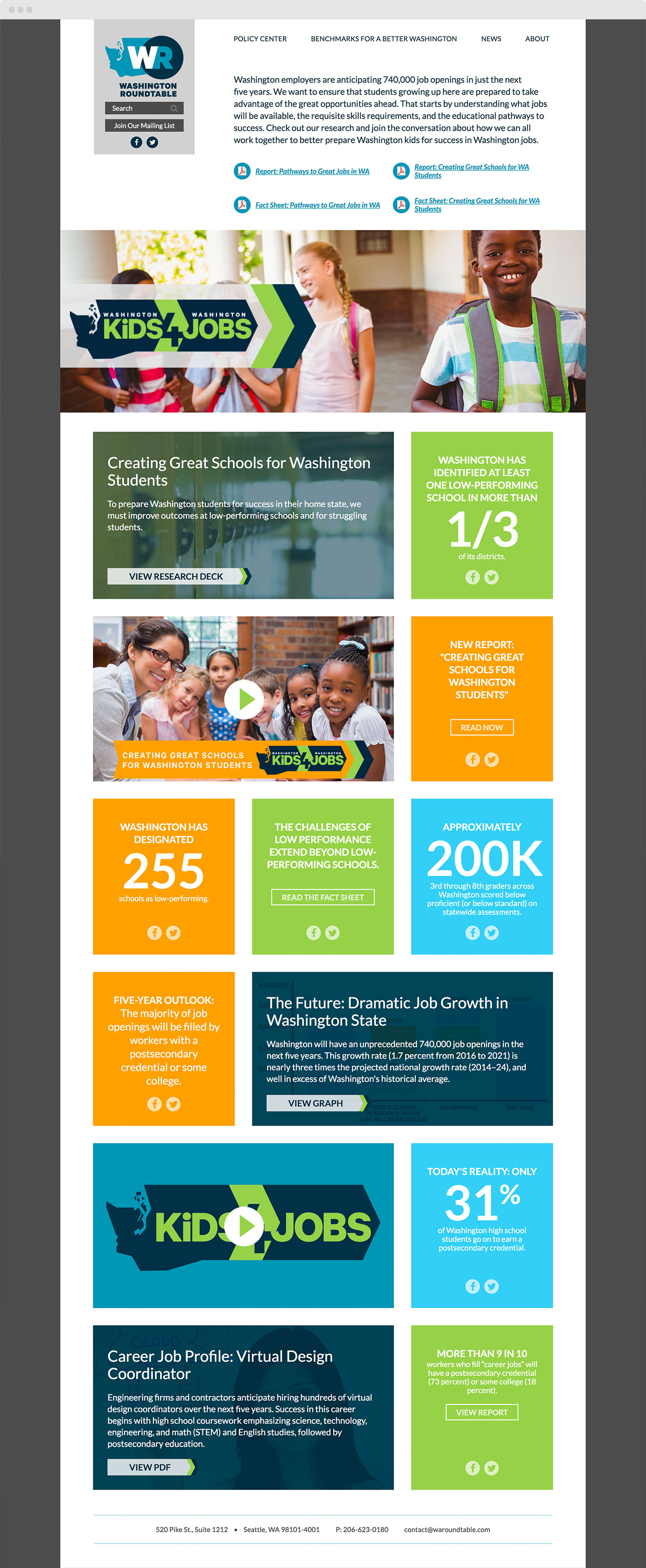 More complex webpage layouts from the main Washington Roundtable site: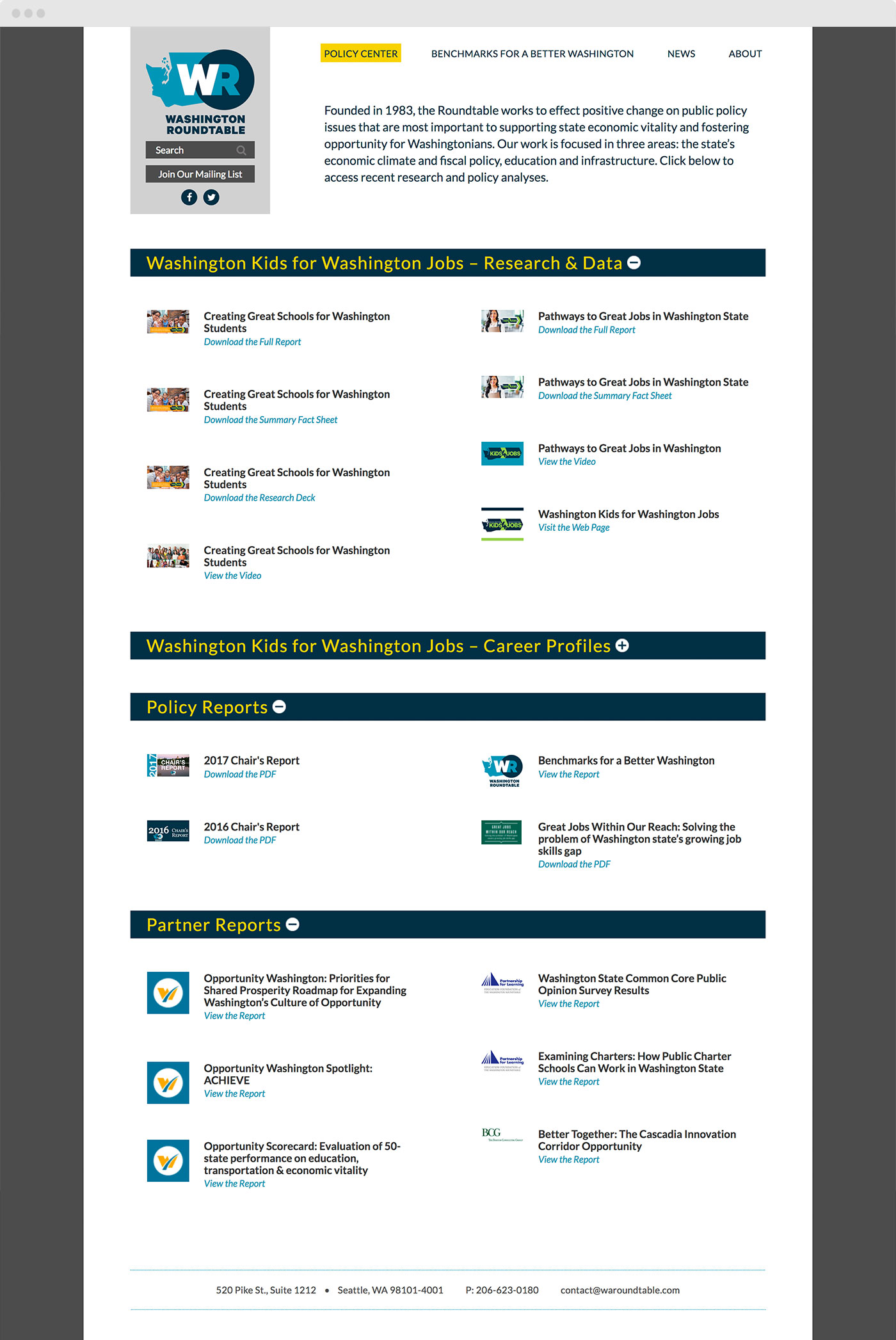 Project Credits:
WordPress Theme Development: Craig Labenz
Website Design: Roshan Gurusinghe, formally of Golden Lasso
Washington Kids 4 Washington Jobs Landing Page Design and Development: Craig Labenz
Art Direction: Philip Shaw, Golden Lasso